About
The Irish Organisation for Geographic Information (IRLOGI) is the umbrella organisation for the Irish geospatial industry and is a member of EUROGI – the European umbrella organisation for geographical information (GI). Formed in 1995 to represent the Irish GI community, IRLOGI's mission is to stimulate the development and effective use of GI across the country. The organisation's strategic objectives are:
to act as a focus for the collection, exchange and dissemination of GI

to encourage the development and adoption of quality, reliable standards for GI

to represent the interests of the Irish GI community nationally and internationally

to encourage and support education and training in GI
Geospatial Learning
ACTIVE GEOSPATIAL LEARNING USING A SMARTPHONE APP: ANALYSING LAND USE
PATTERNS IN CORK CITY, IRELAND
IRLOGI WEBINAR
21 October 2020 starting at 13:00 Irish Standard Time
Register at:
https://attendee.gotowebinar.com/register/2250136662879271440
Opportunities to deploy digital technologies to research agendas and active learning in tertiary education are becoming more widespread. Despite this, many research techniques are still taught using traditional "pen-and-paper"methodologies and an increasing evidence to support the view that people who have grown up with technology have acquired distinctive new ways of learning, and that traditional methodologies fail to maximize student engagement.

Here we report on a strategy for integrating mobile technology into our large (275+) module GG1015 Applied Geography, via the use of smartphones and the ESRI Collector for ArcGIS app. We focus the application of this research on the housing crisis in Cork City, detailing the spatial patterns of vacant and derelict buildings. We identified three common themes among students in response to using this mobile technology in geographic research. Our findings suggest that digital technologies can enhance active learning in geography for all students.
Similarly, such activities should not only be reserved for small groups, and can be up-scaled for larger class sizes, particularly when using new technologies. Finally, we illustrate how the use of technology in a group setting can foster teamwork, peer-to-peer learning, and positively reinforce the uptake of digital technology in geographic fieldwork.
PAUL HOLLOWAY

Paul is a lecturer in GIS at University College Cork (UCC) and a principal investigator at the Environmental Research Institute at UCC. Paul is pursuing several fields of research under the remit of geographic information science and systems, including analysis of movement data, spatial ecology, machine learning, and geographic pedagogy. Paul is also the Vice-President of IRLOGI.
IRLOGI Webinar:
Our sponsors and good friends, GeoDirectory, will be hosting a really exciting webinar this Thursday at 12:30pm Irish Standard time, so you can "Meet the Rocket Man and the Stargazer".
If you've been watching Netflix's documentaries, Challenger: The Final Flight, you might be very interested in this one as former NASA Engineer, Ron Bledsoe, on the Apollo missions the then Chief Engineer on the Challenger will be joined by American Astronomer and Author, Emily Levesque, to discuss all things space.
If you have ever been curious about what happens up in space or where in the galaxy starts are born, don't miss the opportunity to have your questions answered, register https://register.gotowebinar.com/register/6501826080924424973.
I hope that you will join us on Thursday for this rare opportunity.
IRLOGI Webinar:
Data Harmonisation
Generation of Cross-Border Pan-European Geospatial Datasets and Services
IRLOGI WEBINAR
16 September 2020 starting at 13:00 Irish Standard Time
Register at: https://register.gotowebinar.com/register/6865776523281824269
GO-PEG (Generation of cross-border Pan-European Geospatial datasets and Services) is a CEF (Connecting Europe Facility) project that aims to bring high-value, harmonised spatial data sets to the EDP (European Data Portal).

The scope of this project is the production of cross-border, location-enabled services providing access to harmonised thematic open datasets in the fields of environment, emergency and disaster management. Heterogeneous data sources, selected with the direct involvement of public and private sectors stakeholders, will be harmonised in terms
of data structure, level of details, semantics, and licence conditions. The harmonised datasets will be made available via standard-based APIs and published in the European Data Portal.
GO-PEG is a large-scale test bed for the automation of new transformation techniques (ETLs) that can meet current data harmonisation challenges. These techniques allow data producers and users to discover the heterogeneity of the data in the data sets they want to combine, automate the data harmonization process, and complete semantic and geometric harmonization.
Mr Alejandro Guinea de Salas will give a presentation at the IRLOGI webinar to be held on 16 September.
For participants, this webinar offers the following topics:
Understanding what the project is about and how hundreds of data sets can be effectively harmonised to
common standards such as those set out in INSPIRE.
The chance to propose data sets for the cost-free data harmonisation programme;
The chance to get involved with the data usage feedback process established in the project.
ALEJANDRO GUINEA DE SALAS
Alejandro is a GIS strategy consultant who has more than 20 years experience managing GIS projects. He is CEO of the Madrid based company Geograma, is a member of various INSPIRE work groups and is President of the Spanish Association of Expert-Geometers. Alejandro is a member of the EUROGI (European Umbrella Organisation for Geographic Information) Executive Committee.
Job Alert! GIS Technician
An Post has a 6 Month temporary assignment available for a suitable GIS Technician candidate. Please check out the website for further details.
https://www.anpost.com/Working-with-An-Post/Careers/Geographic-Information-Systems-Technician
IRLOGI AGM - 27 AUGUST 2020
Attention all IRLOGI members. The IRLOGI Annual General Meeting will be held on 27 AUGUST 2020 at 13:45pm.
1 WELCOME BY THE PRESIDENT BRUCE McCORMACK
2 PRESENT, APOLOGIES AND PROXYS
3 REPORT BY THE GENERAL MANAGER FIONA BROWN
4 REPORT BY THE OUTGOING PRESIDENT
5 ELECTION OF NEW PRESIDENT AND HANDOVER OF PRESIDENCY
6 ELECTION OF TWO VICE PRESIDENTS
7 ELECTION OF EXECUTIVE COMMITTEE
8 ANY OTHER BUSINESS
9 MEETING CLOSURE
For members the GoToMeeting link to join the AGM
https://global.gotomeeting.com/join/749213325
We look forward to your attendance then!
UPDATE: Read the President's Report here.
"CORONAVIRUS: A VIEW THROUGH THE LENS OF OPEN DATA AND SOFTWARE"
IRLOGI WEBINAR
27 August 2020 starting at 13:00 Irish Standard Time
Register at
https://attendee.gotowebinar.com/register/1468483949719024140

CONTEXTUAL BACKGROUND
Over recent months since the start of the coronavirus pandemic, a great deal of data has been compiled relating to reported cases of Covid-19, as well as data relating to the spread of the illness. A number of institutions have made some of this data publicly available - and a good deal of it is geographical in some way.
The purposes of this webinar are:
To highlight some of the open data that is available;
Show how the programming language R (also freely available) can be used to;

Consider the degree to which this open data may be manipulated, visualised and analysed in order to gain some understanding of the spread of Covid-19;
Highlight the effectiveness of various measures that have been used to control and inhibit the spread;

Showcase how freely available software and data can provide insights to this important topic.
Examples specific to Ireland, as well as worldwide data will be demonstrated.
Issues covered will include:
Accessing

gov.ie

Covid-19 data via Geohive;
Accessing Johns Hopkins University and European Centre for Disease Prevention and Control (ECDC) worldwide data;
Highlighting issues associated with manipulating data;
Visualisation and mapping using R.
CHRIS BRUNSDON.
Professor Chris Brunsdon is the Director of The National Centre for Geocomputation at Maynooth University, Ireland. Professor Brunsdon commenced his NCG post in 2014. He joined Maynooth University from the University of Liverpool where he served as Professor of Human Geography. He is one of the developers of the widely used Geographically Weighted Regression (GWR) data analysis technique. He is currently a member of the Irish Epidemiology Modelling Advisory Group, and has recently published the article "Modelling epidemics: Technical and critical issues in the context of COVID-19" in Dialogues in Human Geography.
NOTE The webinar will be followed by a virtual IRLOGI AGM (after a 5 minute break) which will be open to all IRLOGI members. A separate GoToMeeting invitation with link to join will be sent to members separately. It is anticipated that the AGM will start at 13:45.
IRLOGI Jobs Alert!
OSi are seeking to recruit Level 4 Surveying Team Members (to be based in any of our Regional Offices) and Level 4 Team Member Web GIS specialists (to be based in OSi Headquarters, Phoenix Park).
The competitions are open from Tuesday 4th August and close at 12noon on Tuesday 18th August.
The advertisement will be placed on the Public Appointments Service website and on the Intreo website (Dept of Social Protection). For more information and application steps please contact: hrvacancies@osi.ie
"GEOANALYTICS: DERIVING MEANINGFUL INSIGHTS FROM GEOSPATIAL DATA"
IRLOGI WEBINAR
22 June 2020 starting at 13:00 Irish Standard Time
UPDATE: Link to the webinar recording below:
https://attendee.gotowebinar.com/recording/2033805548568006415
Having huge volumes of data is great, but the real issue is to derive meaning from the data. Two top Irish geospatial academics, Prof Chris Brunsdon and Dr Martin Charlton, will give presentations at the IRLOGI webinar to be held on 22 June.
They will deal with the following matters:
- What is 'geoanalytics'
- Deriving meaningful insights … what does this mean?
- Data challenges and opportunities
- Types of geoanalytics, ranging from traditional statistical approaches to AI/machine learning
- What types of geoanalytics are suitable for deriving what types of meaningful insights
- Some examples of the use of different types of Geoanalytics
- Some likely trends in Geoanalytics over the coming years.
Chris Brunsdon
Professor Chris Brunsdon is the Director of The National Centre for Geocomputation at Maynooth University, Ireland. Professor Brunsdon commenced his NCG post in 2014. He joined Maynooth University from the University of Liverpool where he served as Professor of Human Geography. He is one of the developers of the widely used Geographically Weighted Regression (GWR) data analysis technique. His work has a strong focus on both fundamental research and its practical applications. He has published extensively with contributions to spatial data analysis and geocomputation, and has a particular interest in geographical data visualisation, geocomputation and the R programming language, and applications of these to crime, health, and housing data.
Martin Charlton
Martin Charlton is currently Associate Professor in the National Centre for Geocomputation at Maynooth University, where he has been since 2004. He previously worked at the University of Newcastle upon Tyne, as Research Associate and Senior Researcher in the Centre for Urban and Regional Development Studies, and then as Lecturer in the Department of Geography. He is a graduate of Newcastle University. He is one of the co-developers of Geographic Weighted Regression. He has a long standing interest in Geographical Information Science and Spatial Epidemiology and has been dealing with the analysis of spatial data since the late 1970s.
EUROPEAN UNION LAUNCHES COVID-19 DATA PLATFORM
The European Commission launches the EU Covid-19 Data Platform. All researchers (including geographic data scientists) across Ireland are invited to join and share, store & analyse data on the Coronavirus.
This is to support the development of a vaccine, and to enable better treatment methods and large-scale testing. More details:
"BEYOND SPATIAL DATA INFRASTRUCTURES"
EUROGI WEBINAR
13 May 2020 starting at 14:00 CEST (12:00 UTC)
Register at https://attendee.gotowebinar.com/register/6230953691344121358
In January 2020 EUROGI started a discussion regarding what spatial data focussed paradigm or framework would be appropriate in a current and emerging technological and socio-economic world, a world very different from that which existed when the SDI paradigm was developed in the late 1980s/early 1990s. EUROGI invited geospatial thought leaders from around the world to provide short submissions on how they viewed the issue of
Beyond SDI.
Sixteen submissions were received and they can be found at http://eurogi.org/category/beyond-sdi/.
EUROGI was to have held two 90 minute sessions on the topic at the GeoSpatial World Forum conference in Amsterdam in April but due to the Covid-19 pandemic the conference was cancelled. EUROGI will now hold a webinar on 13 May on the subject with lead in presentations by three eminently qualified global geospatial thought leaders. After the presentations there will be up to 60 minutes for audience participation.
Greg Scott
Greg joined the United Nations Statistics Division in early 2012 with the specific task of establishing the United Nations Committee of Experts on Global Geospatial Information Management (UN-GGIM) and growing its relevance and status with Member States and related International Organizations involved in national, regional and global geospatial information management. In his role as Secretariat, Greg provides strategic policy advice and leadership, and guides the development, coordination and implementation of the substantive content for the Committee of Experts, including its World Geospatial
Information Congress, High-Level Forum's, international technical capacity development
workshops, and other international fora.
Massimo (Max) Craglia
Max is a senior expert at the European Commission Joint Research Centre, Digital Economy Unit, responsible for projects addressing the socio-economic impacts of Artificial Intelligence, new forms of governance in digitally-transformed societies, and the evolution of the space data economy and the geospatial sector. He has contributed to geospatial policy and science for more than 30 years and has also contributed to developing the technical specifications for the INSPIRE Directive. More recently he has been the lead editor of the JRC policy report on Artificial Intelligence and is a member of the AI Watch knowledge service of the European Commission.
Bart De Lathouwer
Bart is OGC's President. In this role, he manages the consortium, provides oversight and direction to the Consortium's strategy, budget, outreach & marketing, and membership recruitment goals, in close collaboration with the CEO. Bart also continues to be the General Manager for OGC Europe. Previous roles at OGC, include responsibility for planning and managing Innovation Initiatives with an emphasis on activities in Europe. Previous to his time at OGC, Bart worked first as European liaison to the geospatial division of Autodesk and later as Autodesk's Product Manager for Server Technologies. In this role, he also served as member company representative to the OGC.
EUROGI
PROMOTING THE WIDESPREAD AND EFFECTIVE USE OF GEOSPATIAL DATA AND TECHNOLOGIES
ELISE APRIL 2020 WEBINAR
"Location Intelligence and Partnerships to support the Sustainable Development Goals"
Thursday 30 April 13:00 – 14:00 GMT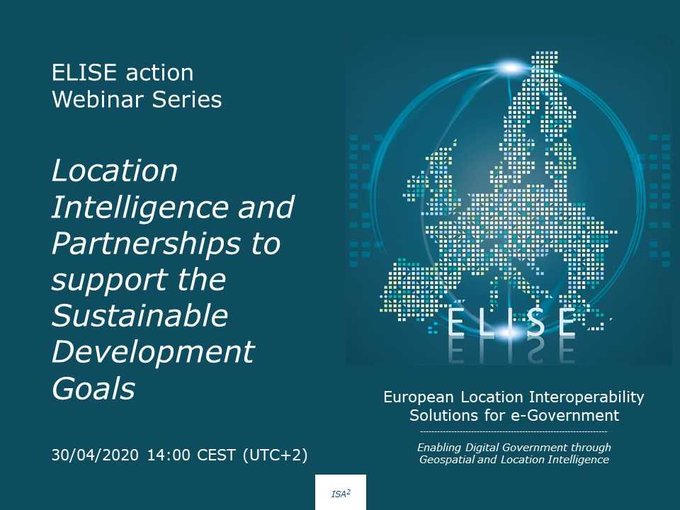 Join our next ELISE webinar 'Location Intelligence and Partnerships to support the Sustainable Development Goals' on 30/04/20 13:00 CEST (UTC+2).
More info: https://bit.ly/3c5TiSn.
Register here: https://bit.ly/2yD6Zdi
EUROGI APRIL 2020 WEBINAR
"Geographical Analysis being used to Understand the Spread of Covid-19 in Ireland"
Dara Keogh, Consultant to the EC Joint Research Centre, Ireland
Thursday 9 April 11:00 – 12:00 GMT
Ordnance Survey Ireland will outline their role in the Covid-19 mapping dashboard and highlight new solutions around community mapping projects.

GeoDirectory will highlight its role in updating the visualisation tool for mapping the spread of the virus across Ireland and show how the 2km travel distance restriction works on its GeoFindIT app.
WEBINAR HOSTED BY IRLOGI AND EUROGI MEMBER GEODIRECTORY
IRLOGI Tender Alert!
08 April 2020
Single Operator Framework for GIS Consultancy Services to build & maintain a State Asset Database. More details here.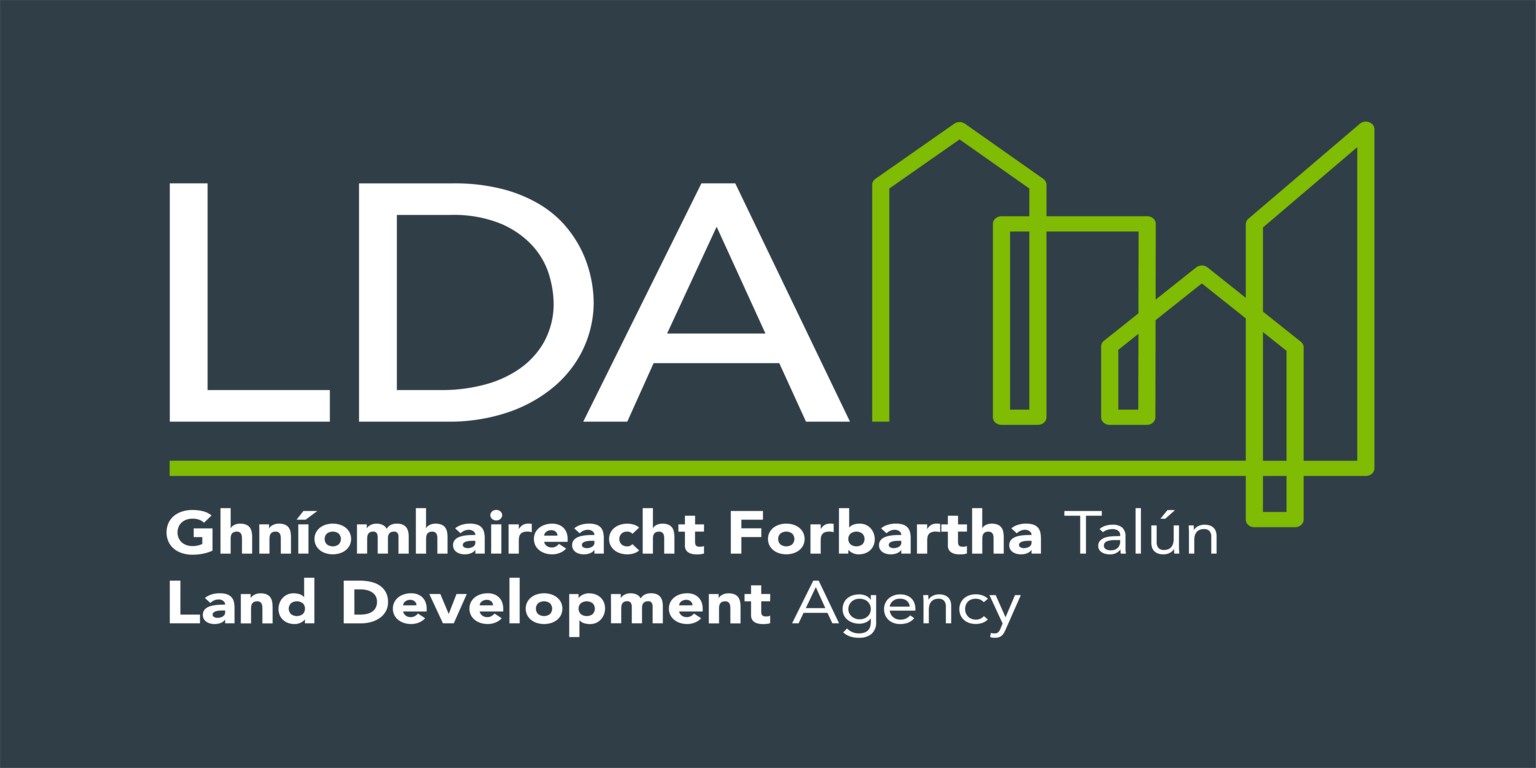 EUROGI FEBRUARY 2020 WEBINAR
"Global & EU Perspectives on Geospatial Privacy"
Dara Keogh, Consultant to the EC Joint Research Centre, Ireland
26 February 2020 starting at 11:00 GMT (12:00 CET)
In recent years the need to focus clearly and specifically on security and privacy issues has increased markedly, not just in Europe but also in many countries around the world. In Europe the General Data Protection Regulation (GDPR), adopted by the EU in April 2016 becaming enforceable in May 2018, is the flagship initiative to deal with privacy matters. Dara Keogh has an intimate understanding of the GDPR in relation to spatial data and will share his insights and experience with participants in the webinar.
More specifically, Dara will:
• Discuss how privacy concerns are growing throughout the world
• Show how GDPR is starting to have a real impact
• Discuss the inter-reliance between organisations for ensuring GDPR compliance
• Provide examples of how GDPR can affect geospatial data sets
• Indicate how anonymisation of spatial data is a tricky matter with more obligations than one may realise.

ALL WELCOME TO PARTICIPATE
R Workshop
Maynooth University, Co.Kildare
3rd December 2019
IRLOGI and the National Centre for Geocomputation would like to thank all attendees to the successful Afternoon Workshop which offering an overview of the R statistical programming language.
Please do stay in touch for future workshops!
Abstract Submission Open!
13th Irish Earth Observation Symposium (IEO19)
Copernicus Data for Ireland
Deadline: November 22nd 2019

5-6th December 2019
Venue: The Human Biology Building, National University of Ireland, Galway
Please submit 300 word abstract to IEOS2019@ichec.ie by 22nd November (Friday). Remember to put the subject line of your email as "IEOS 2019 Abstract Submission your_last_name".
Attendance for both days is free but you will need to register. Registration will open on 1st November until 29th November.
Annual Conference 2019 - Thank you!
IRLOGI would like to thank everyone who sponsored and attended the recent GIS Ireland Conference 2019 which was held at the Irish Management Institute in Sandyford, Dublin.
The event included excellent exhibitors and speakers from the likes of Jacobs Engineering, Teagasc, and the Department of Public Expenditure and Reform (to name just a few).
We look forward to seeing you all at the next conference in 2020!
EUROGI Members Meeting Conference Update

The annual EUROGI Member's Meeting Conference was held on 11th October at the IMI Campus.
IRLOGI would like to express a big 'thank you' to all of the international attendees and speakers who attended the event!
Geographic Information (GI)
Geospatial information, also known as location information, is information describing the location and names of features beneath, on or above the earth's surface.
At its simplest this can mean the basic topographical information found on a map. On a more complex level it can include different location-related datasets combined into layers that show information such as land use and population density. (Linz website)
Members & Network

The Irish Organisation for Geographic Information (IRLOGI) is the umbrella organisation for the geographical information industry in Ireland. IRLOGI is led by our Executive Committee.
Access to leading players in the Irish Geo industry.
Networking opportunities for you and your colleagues.
Sharing of industry insights and knowledge.
Sponsor Members
© Copyright Irish Organisation for Geographic Information